Table and function: that is the core of what Pottker does. That is where we come from! That is where our expertise comes from. From collaboration with our customers, in furniture production for more than 50 years and focusing largely on table production for more than 30 years. From the expertise of this collaboration, we developed a unique modular system for various table functions, which you can combine however you like. It does not matter what you want the table to look like or which materials you want it built from. We have solutions for solid wood, veneers, MDF, HPL, ceramic, marble, stone etc. Thanks to our comprehensive range of accessories, we deliver the entire "package of functions" from a single source.
Represented in 40 markets worldwide
Our experienced development and construction team at four sites will develop a functional concept for your table that fits like a glove. The Pottker Group is also represented at around 40 market worldwide. Our modern production facilities guarantee consistently high quality in every price segment. Our development team is constantly working on both improvements and new concepts. You can find out more about our products.
In your name and according to your stipulations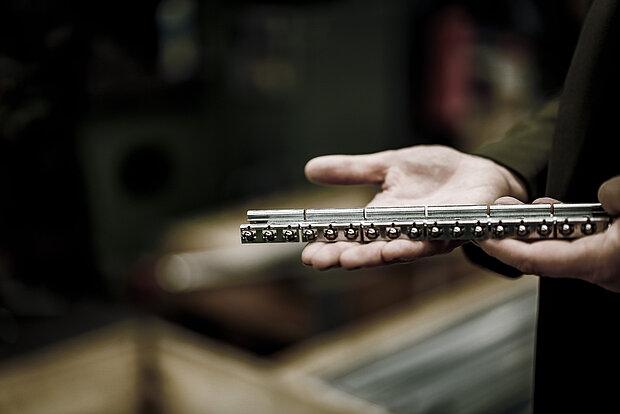 In recent years we have gained much experience with the complex processes which lead from the design idea up to shipment. Working in partnership with our customers, we have successfully realised projects of all sizes. The spectrum ranged from frame constructions and table frames with supplied table tops, to complete tables. Once the product portfolio and variant diversity has been specified, we produce, pack and ship your order. In your name and according to your stipulations. On commission, either on pallets or packed individually. That is our service offer for series orders of all frames, mounts and tables. We would be happy to execute your project too.
In order to be able to offer you the largest possible product range, our products are modular and fall into various price segments. Fundamentally, the construction set principle is what drives our business. We offer you complete concepts on all levels. From price-sensitive frames in larger quantities to high-class aluminum systems in special anodised shades, we have a solution at hand. And between these, we offer you design-oriented products in various models.