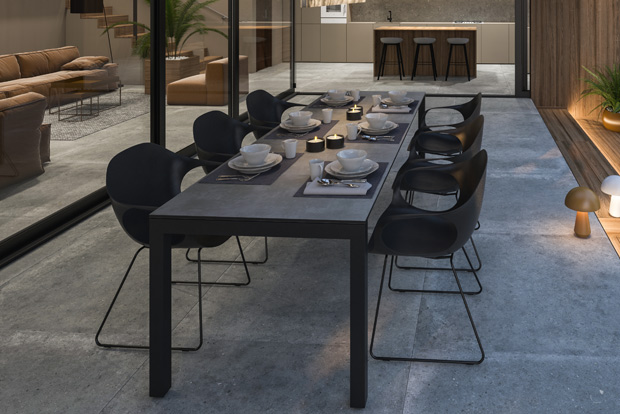 weatherproof TABLEs with function - no problem for us
The need for balance in nature and garden has increased in recent years. To adequately equip the living area that has shifted outdoors, we offer high-quality, year-round outdoor solutions in the table segment. These, like our indoor solutions, are extendable, so the big crowd can gather outside.
All outdoor components, frames, legs and accessories, are made of stainless steel, aluminum or durable plastic.