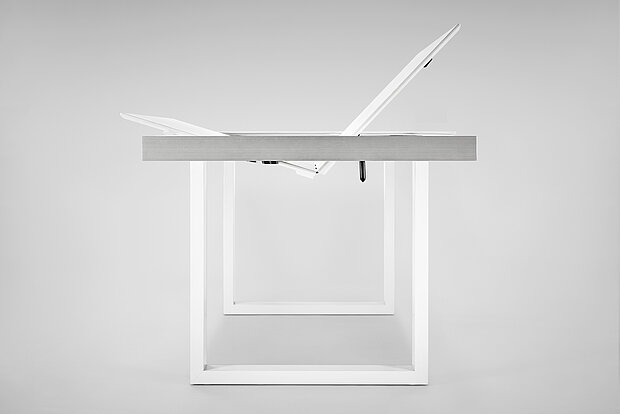 The perfect product for you
You will receive from us a particularly wide range of services, starting with classic table extensions and ending with holistic table design, with or without function. A large variety of products as well as years of experience within the product developments enable you not to have to make any compromises with us in comfort and stability design. Through variable processing of our materials, special steel and aluminum traverses for the best possible table stability, different running units up to various possible step-by-step comfort upgrades in the area of movement design and extensive accessory elements, we manufacture customer-specific extensions, frames or even entire tables.
Wherever your requirement, we have the solution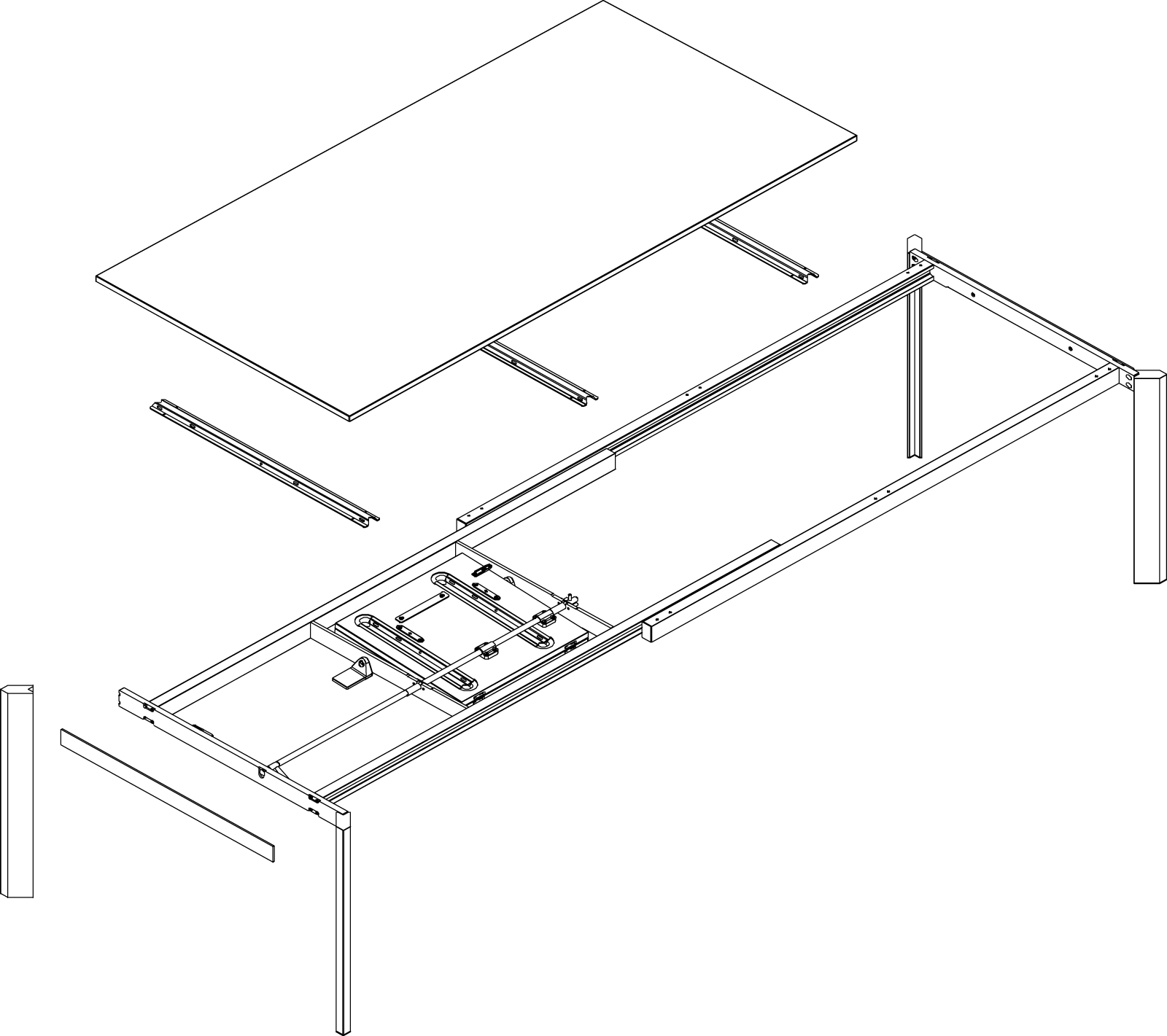 We develop tables according to your design ideas.
In the range of table systems, we offer products in different price segments:

Steel slides at entry-level prices

Price-sensitive steel frames with ball-bearing slides

Exclusive steel systems with roller slides

Ball and roller-bearing high-end aluminum systems and steel systems

We offer the possibility to combine existing front ends or your individual leg design with our assembly units
Our functional frames can be combined with all front ends and leg systems made of aluminum, steel and wood
We offer particularly stable connections. Special steel and aluminum crossbars or adapter systems enable the optimum connection for open or closed frame boxes, for various central substructures (such as stringers, central leg or four-legged frames) or also for travelling table legs / bracket legs
We offer systems designed for various materials: solid wood, wood-based materials,metals, HPL, ceramics, glass, etc.
All systems can be combined with different folding mechanisms
We offer solutions for indoor and outdoor requirements
We offer packaging and shipping on commission for all frame and rack solutions